In order to further strengthen the campus security work, earnestly guarantee the safety of the lives of teachers and students, and ensure that people and vehicles on and off campus are diverted and civilized in an orderly manner. On September 18, Ningyuan Experimental Primary School added six riot police officers to the gates of the campus, adding new strength to the school's security, injecting new "blood," and adding new vitality.

It is understood that the six newly-added riot police officers were very cheerful and stood on both sides outside the school gate during school hours.

His eyes were always on everyone who came in and out of campus. They use the boldness and faithfulness to shoulder the heavy responsibility of protecting the safety of teachers and students, use responsibility and responsibility to defend the life and dignity of teachers and students, use their integrity to maintain social stability and the tranquility of the people, and use their blood to weave the happiness, joy and warmth of families.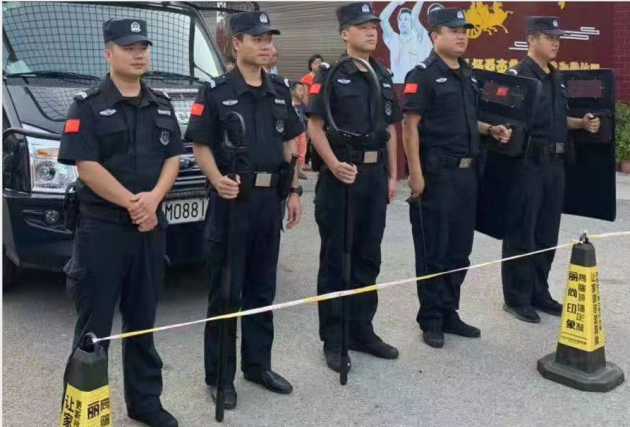 It is reported that after adding riot police on duty during the school's school hours, teachers and students feel more secure and secure. They expressed their gratitude to the County Party Committee, the County Government, and the Education Bureau for attaching great importance to the safety of the life of the teachers and students of the school, and to the police comrades for their dedication and hard work. In the future education and teaching work, they will love their posts, work hard, learn hard, educate people, and forge ahead, and be a teacher that the people are satisfied with.

(Contributed by Wang Yongming)
Related news: Ningyuan Experimental Primary School: Police Campus on Duty to Protect Teachers and Students